MGHC CSR Initiatives/Activities in 2018
In the last quarter of 2018, Metro Global Holdings Corporation (MGHC) through its subsidiary CJHDEVCO and The Forest Lodge Hotel in Camp John Hay spearheaded the creation of Guardians of the Forest project, a non-stop, year-round program aimed at motivating and mobilizing the youth (more than 200 active participants to date) to stand up for the environment and the preservation of the forests around the city of Baguio and surrounding municipalities.
Operating under the mantra of "One Earth, One Day to Make a Change", the guardian are committed to "Reducing, Reusing and Recycling… for the Future of the Earth.
The Guardians' specific "target" is the nearly half a million pine trees in and around Camp John Hay, 230,000 of which were planted by MGHC/CJHDEVCO over the past dozen years. The activities include ceremonial tree planting, lectures and demo on forest fire prevention, tree pest and disease control, as well as the identification of dead trees to be designated for culling/cutting down so that all the other healthy pine trees are not be affected. The Guardians of the Forest continue to be most active in 2019 as of this writing.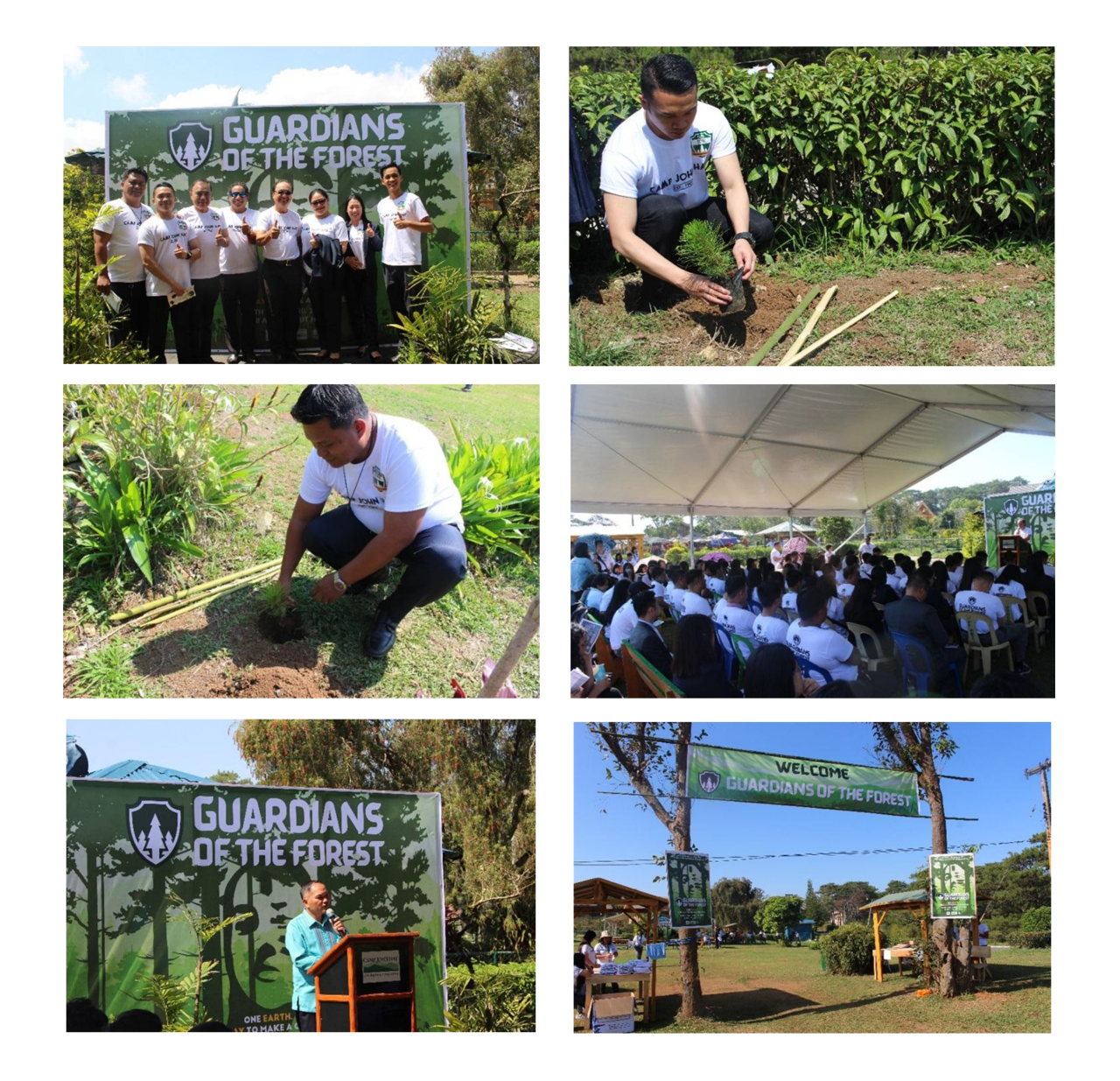 Fashion Arts Autism Benefit (FAAB)
Likewise in 2018, MGHC through its subsidiary CJHDEVCO and The Forest Lodge Hotel ramped up its support for The Fashion Arts Autism Benefit FAAB), an integral part of affiliate Autism Hearts Foundation's advocacy to: raise awareness of autism; promote greater integration of those with the condition into mainstream society so that they become productive members; and provide opportunities for persons with autism to maximize their full potential and possibly spawn a form of income-generation for them in the future.
Towards this objective, every Saturday (and ongoing through this writing, May, 2019), The Forest Lodge hosts an average of 30 children from 1pm-5pm during which they hone their skills/talents in painting and drawing under the guidance of Bob Joaquin (Brent School Artist) and Yasmin Sembrano (Exec. Assistant of Mayor Mauricio Domogan). In addition to promoting their self-esteem, it is aspired that in the not-too-distant future, their art works possibly elicit commercial value for application in textile/fashion products to bring them and their families contribution to their livelihood in the future.